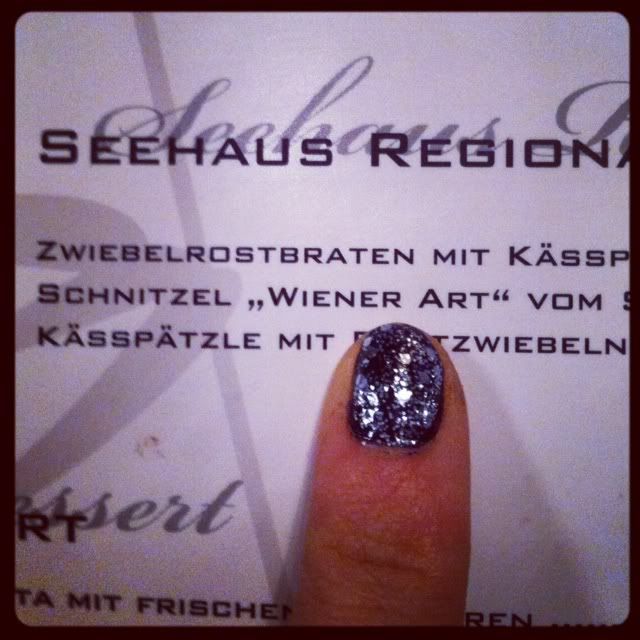 I know I'm being immature but this German menu cracked me up.
Behold! The greatest spoon in the world! This spoon came with my tea and the little kink lets it hook over the lip of the mug. I don't know why you'd want your spoon to hang from your cup, but it is what it is.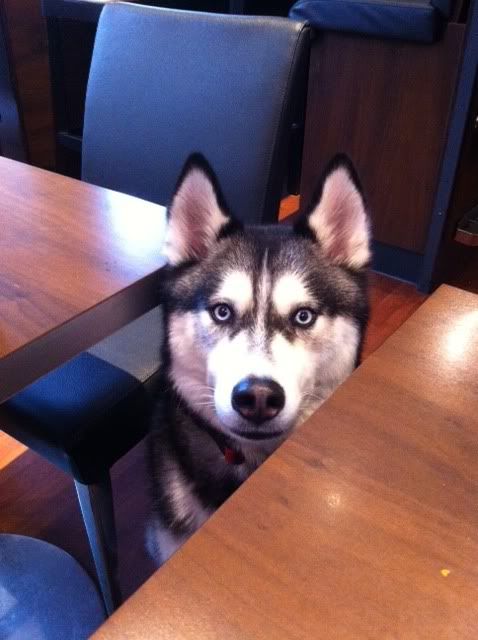 Here's how the beast manages the European style seating at restaurants. He just wedges right in and patiently waits for someone to drop something.