Man I am no bueno at time changes. I feel pretty run down and my body is still aching pretty badly. My muscles are sore I think from the training still, and every night without fail my entire body seizes up and I am in this excruciating amount of pain to the point where I cannot sit up from laying on the couch without an involuntary audible moan. I don't know what that's all about. Maybe just stress on the body? Who knows. Trying to stay positive but could go for not feeling like this ever again.
During the day I seem to be okay, though. Got my hair cut on a whim yesterday, which was the best decision I've made in a while. Patrick, my guy, cut a bunch of inches off and I feel ten pounds lighter. Yeah!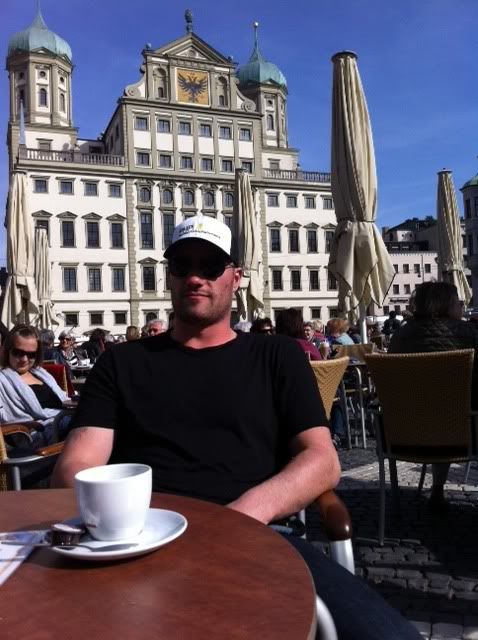 We also went to the town center yesterday to enjoy the sun and have some coffee.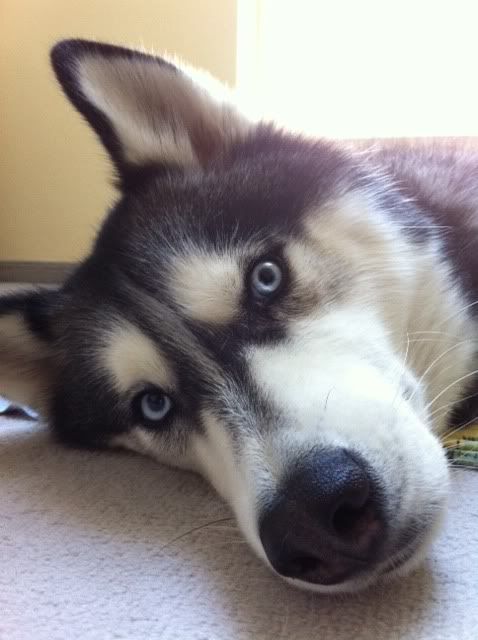 And I can't tell you how happy I am to be home to this face.